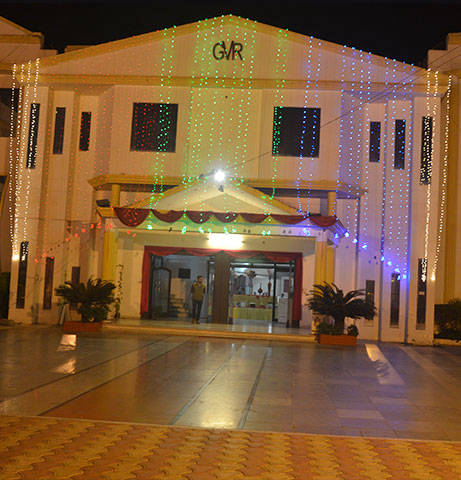 About Golden View Resorts
Lavish Comfy pure Style Golden View Resorts provides Event Management services.
Lush Green Lawns for Marriages and Parties and also provide services like Catering, Florist Decoration, Muscial Parties and Infrastructure.
We excel in Theme Parties, Birthday Celebrations, Dream Wedding or Engagement Dinners, Sagan Lunches, Cocktail Parties, Formal Meetings, Conferences Seminars or Exhibitions with the ultimate professionalism and dedication and to justify our Motto –
' Exultation & Celebration '


About
A sentimental affair for the parents ………….
The marriage of their precious little daughter, whose patter of tiny feet are still fresh in their mind, can forget all their anxiety about a warm welcome being extended to their future son-in law & Samdhie's along with their guests.
Right from flower & light arrangements, to the welcoming of Barat, upto Doli & last departure of Guests…….Hum Hain Na! …….on our feet looking, after every little chore you might need our assistance in, so that you can spend the maximum time with the jewel of your eye before her Vidai.
Golden View Resorts